How to get affiliate link?
First you have to join us as affiliate thru affiliate registration form [here] or join us as Reseller Master or Reseller MAX [here]
Once you registered affiliate or Reseller, you will able to view affiliate dashboard page. For reseller Master/MAX, you will received an email for confirmation as your referral commission will be higher than affiliates-Pro.
Before confirmation, reseller will not able to see dashboard details.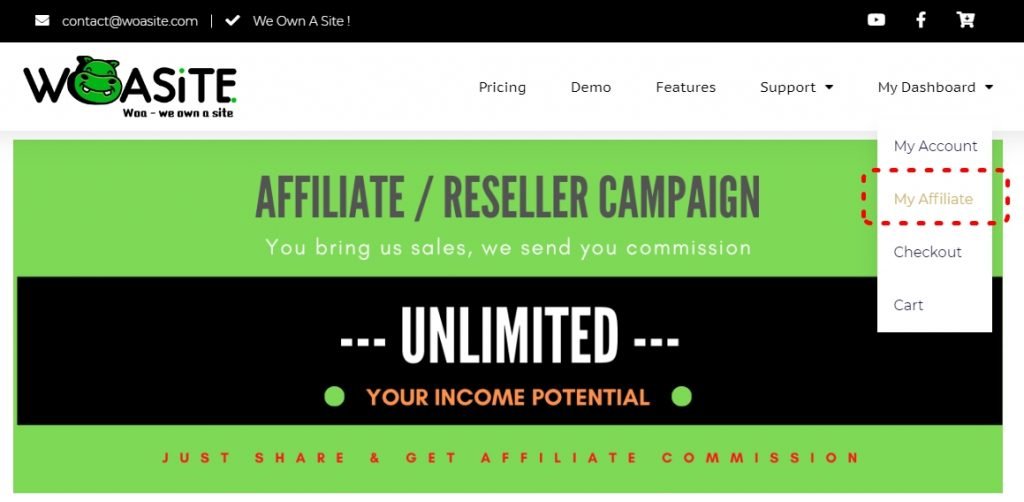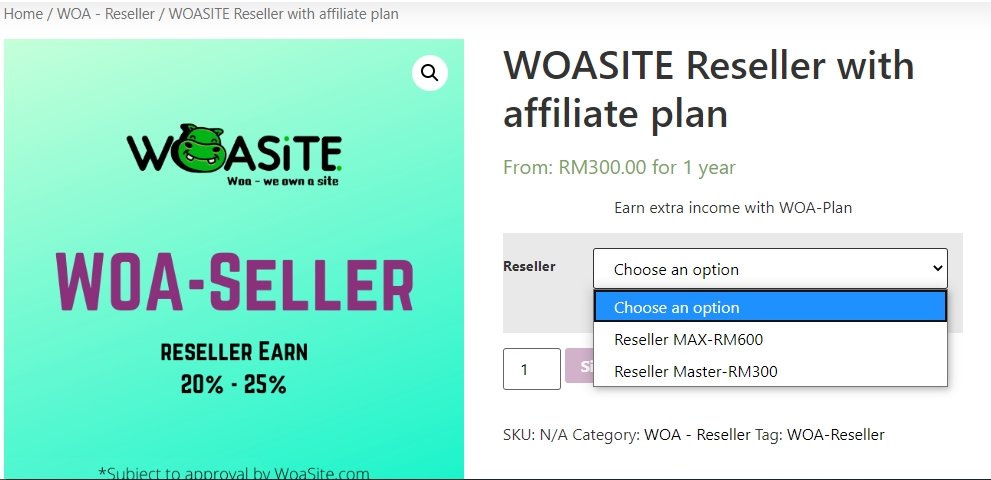 ---
Below is the Affiliate dashboard view:

To get your affiliate links, click [generate link]
And then you will able to see your affiliate link as below:
Your referral URL is: http://woasite.com?ref=
(Now copy this referral link and share it anywhere)
Besides, you can generate affiliate link from woasite.com pages example as below:

Right click the page you wish to generate your affiliate link and COPY LINK ADDRESS as image below: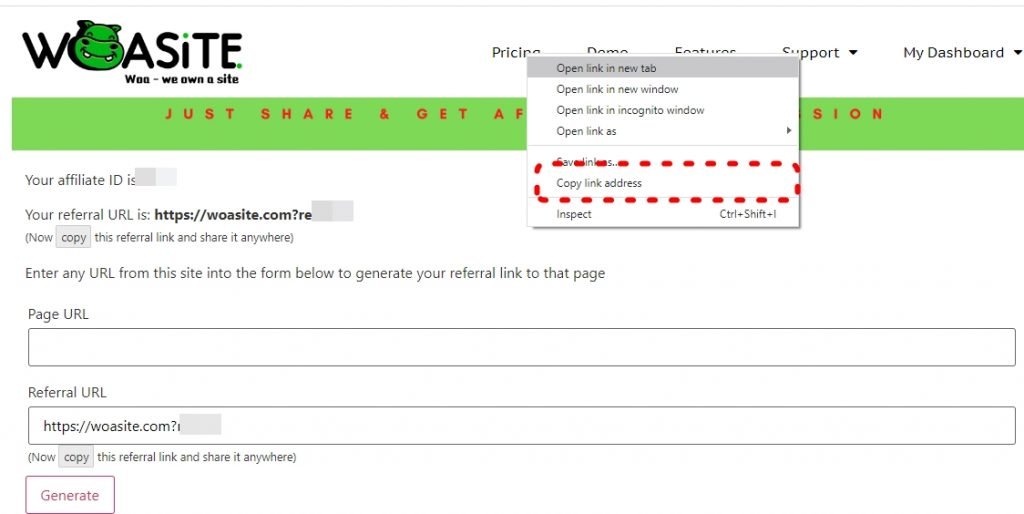 After copy the link address, paste it on "PAGE URL" and click "GENERATE"as image below: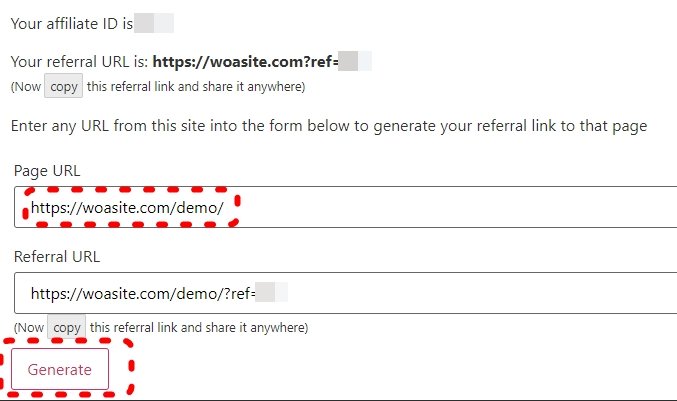 After generate, you will able to see new affiliate link generated. Just click the COPY button and share with your friends or social media platform.