Hi subscribers:
First time using WordPress as website CMS?
Don't worry, lets begin basic understanding about WordPress layout.
First you have to login WordPress dashboard thru a specific URL example:
https://woasite.biz/demo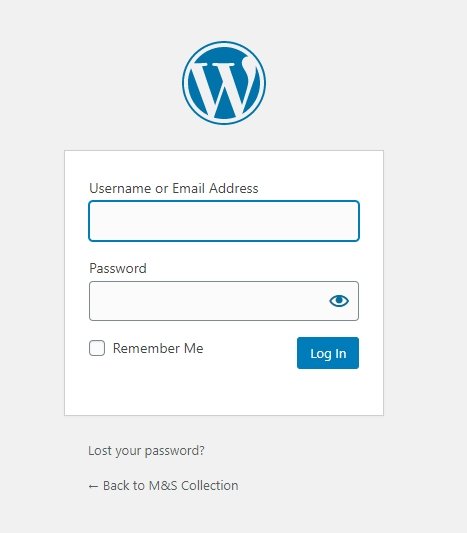 After you login, you will able to see WP dashboard as below: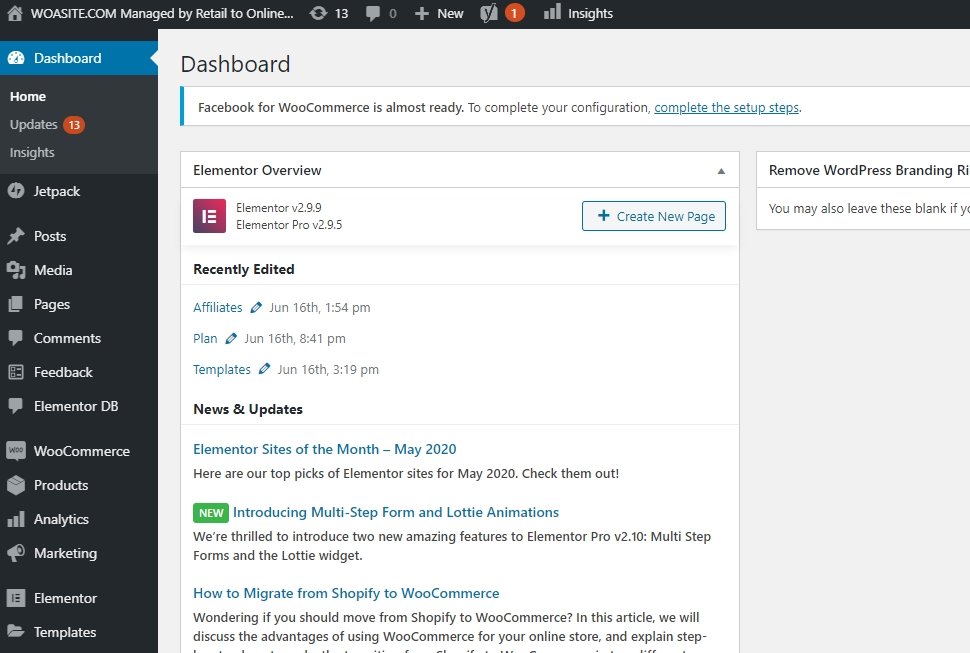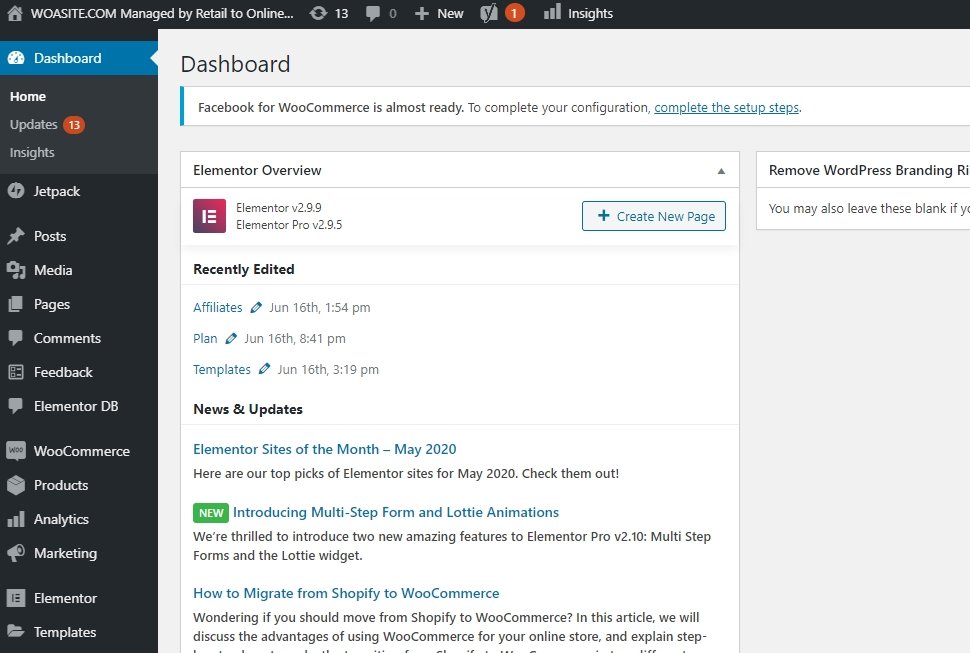 At left you will see Plugins "Function" menus, all the plugin have its own functions.
Hover your mouse to TOP LEFT corner, you will able to see a drop-down sub-menus showing visit site / visit store example: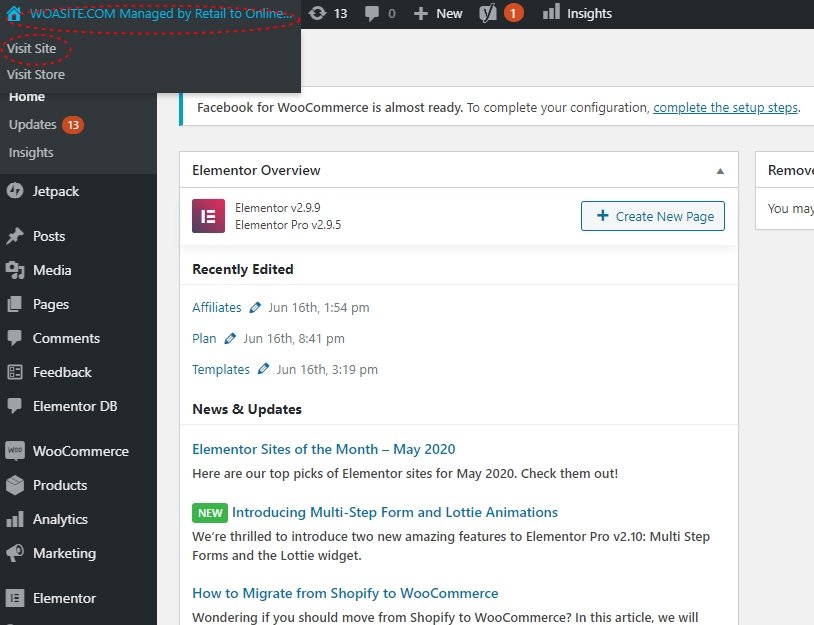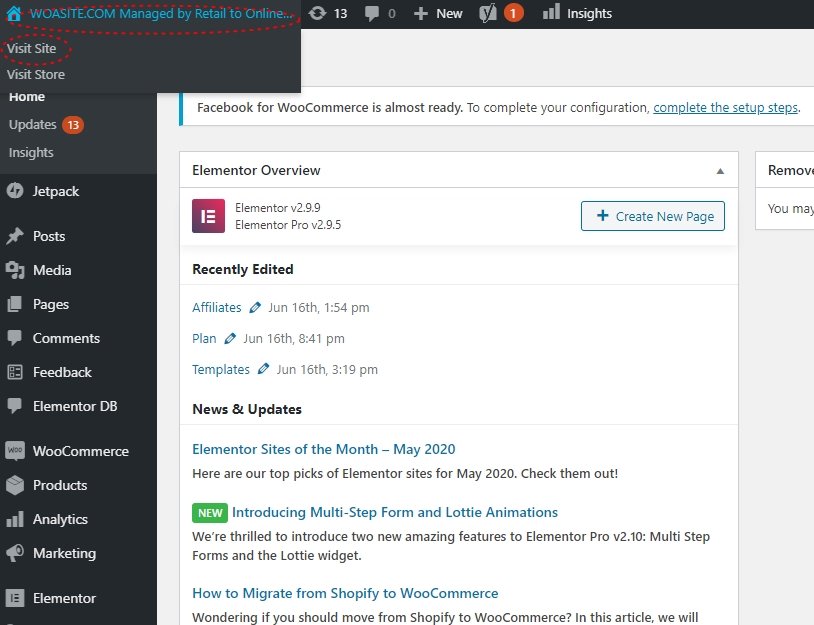 Click visit site you will able to see your live website with top menus bar as below images.
While you login with your ID, you will see the WP top menu bar, but once you logout, the menus bar will disappear.
If you wish to go back to WP dashboard, you can hover your mouse to TOP LEFT and click dashboard. If you wish to edit your page with Elementor, you just click Edit with Elementor as below image: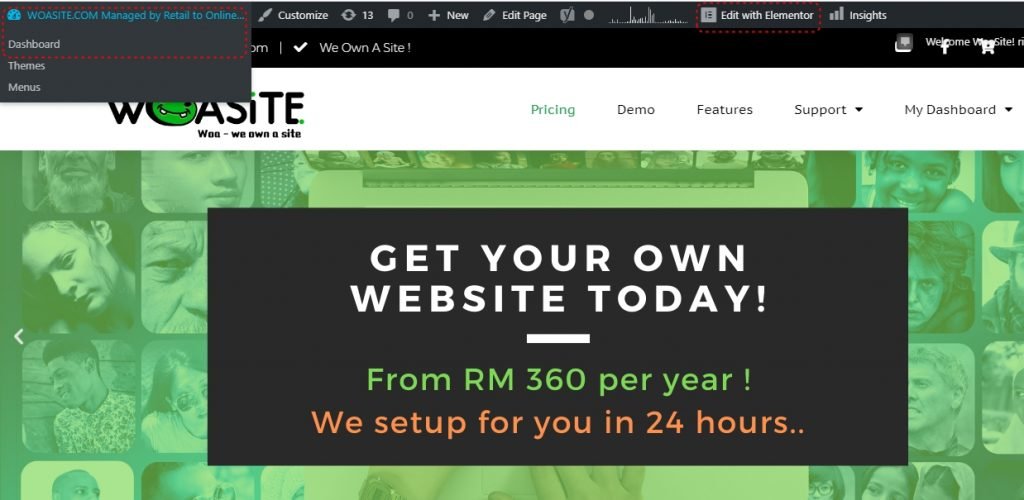 Haven't subscribe our WOA-PLAN with unlimited storage, unlimited products, unmetered badnwidth & more?
Click here to know find out our best package:
http://woasite.com/